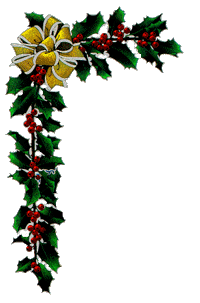 Happy Holidays from ErgoCanada.com!
In this issue...
Featured Product: TaskMate by Health Postures
Featured Promo: StudyPod by Genio
New Products: New Monitor Arms by 3M, FLEXTEND Restore Glove by Balance Systems Inc.
Ergonomic Workstation Tip of the Month: Transitioning to a Sit/Stand Workstation
Ergonomic Product Tip of the Month: Ergonomic Equipment for Sit/Stand Workstation Solutions
Seasonal Promo: Find gifts for friends and family this holiday season for any ergonomic need
RSS Feeds
Mechanical Adjusted Monitor Arm, Desk Mounted from 3M are Now Available!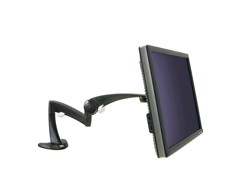 Free up space on your desk and set your LCD monitor at the best ergonomic position. Highly adjustable arm moves up, down, forward and back.
Height adjusts up and down through 8" range at 6 fixed positions. Monitor can rotate to portrait or landscape.
Swivels 180° and tilts forward and back 180° for optimal ergonomic positioning.
Clamp mount system for desks up to 1-7/8" thick.
For monitors up to 18 lbs.
Fits both 75x75 mm and 100x100 mm VESA-D monitor bolt hole patterns.
2 Year warranty
For more information on the full line of 3M Monitor Arms, see the LCD Arm category in our online catalog.
---
The FLEXTEND Restore Glove from Balance Systems Inc. is Now Available!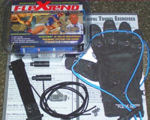 This new universal FLEXTEND glove addresses the same conditions as the non-reversible model, including Carpal Tunnel Syndrome, Trigger Finger, Tennis Elbow and Grip-Strength, but does so by fitting BOTH hands - you only need one glove instead of one for each hand! The unit fits the same sized hands as the basic version and comes with the same inclusions, except for the free clinician assistance by email and video/CD (instead there is an Instructional Chart Fold-Out including programs for: Carpal tunnel, Trigger Finger, Tennis Elbow, Grip Strength). One year manufacturer's warranty.
For more information on the FLEXTEND Restore Glove, see the Writing Solutions category in our online catalog.
Transitioning to a Sit/Stand Workstation
For some individuals, the conventional workstation in which the user remains seated for most of the day will cause discomfort. An example of this is an individual who has recurring lower back problems. Sitting in a conventional chair that provides inadequate support or movement will only exacerbate the back problem, and may at best delay the discomfort and pain (and any potential for progress toward recovery). One solution which is often suggested in this situation is a sit/stand workstation which means that the user will sit for a certain length of time and then resume work standing, and so on. This alternation between sitting and standing can help alleviate pressure on the back by forcing back muscles to continually respond the body shifts and slight movements, thereby balancing the load on the sensitive areas along the backbone and associated discs.
For most people, this transition to a sit/stand workstation can be the biggest obstacle to improving their condition, since it involves changing one's work behaviour substantially. Most people are willing to make slight adjustments to alleviate minor problems, but such a radical concept as sitting and standing can prove to be an insurmountable obstacle for this otherwise potentially viable solution. Nevertheless, the benefits of this arrangement can pay dividends over the long-term and are often well worth the effort for those suffering from chronic back pain. Ergonomic equipment is readily available to make this transition as easy as possible, including devices like this month's featured product, the TaskMate from Health Postures. This device easily adjusts the height of your monitor (and keyboard with keyboard tray) up and down, to accommodate you whether you are sitting or standing.
One theory which has been suggested as to why adopting a sit/stand solution is harder for most people, besides the significant behavioural changes required, is the fact that the user is further required to consciously adapt this behaviour to take advantage of this kind of dynamic workstation. It requires an active role for the user in which he/she voluntarily gets up and sits down at pre-determined intervals. This is harder to do than simply passively and unconsciously using equipment whose design automatically gives you benefits just by using it! Fortunately, with time and patience, this downside can be minimized through developing regular habits that make such behaviours more natural and 'instinctive'.
Ergonomic Equipment for Sit/Stand Workstation Solutions
Of the wide variety of ergonomic equipment designed for Sit/Stand workstations, the most important are those which easily adjust monitor and keyboard positioning. Others, like the SwingSeat Pro chair, give alternative solutions to the Sit/Stand model by alleviating the problems associated with static, non-ergonomic seating (i.e., chairs) - thus getting to the root of many problems associated with back pain or poor posture. Below are a few of the more recent products available:
1. TaskMate - As featured product of the month (see above), this device is ideal for those who want a Sit/Stand solution and still use a traditional CRT monitor that needs to be adjusted dynamically.
2 Sit/Stand Keyboard Arms - The new Sit/Stand Arms from Waterloo, the Momentum and Ovation from last month's ErgoCanada eNewsletter, offers an affordable alternative to Sit/Stand workstations that need to easily adjust the height and angle of the keyboard try (and hence keyboard), so that the user can alternate between sitting and standing with minimal effort.
3. SwingSeat Pro - This product does not require the active conscious effort of the user in order to successfully deliver results - correct postural movements are achieved without the user thinking about it. This greatly reduces the obstacles to receiving the benefits of the product and increases the success rate of the implementation of the product.
All these products can be found in the Sit/Stand category or Seating Solutions category of our online catalog.
The TaskMate from Health Postures is Now Available!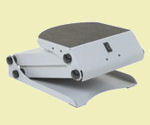 The Taskmate from Health Postures facilitates sit/stand stations for CRT monitors. It incorporates rugged construction and an easy-to-use, quiet mechanism. The height is adjusted simply by pressing a button. It is small enough to fit on existing workstations and can be customized with accessories so the entire workstation is completely height adjustable. It is also an excellent solution for workstations that are accessed by more than one user. The TaskMate comes fully assembled.
Non-slip platform
Non-slip pads on base, or mount using the mounting bolts included
Holds up to 70 lbs
Velcro for securing the monitor
Electric two-way switch actuator for height adjustment
For more information on the TaskMate, see the Furniture - Sit/Stand Solutions category in our online catalog.
Want the perfect
Ergonomic

Gift

to give this season?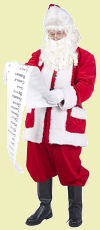 We know how difficult it can be to find unique gifts for that special someone. To help our customers, we have grouped many of our most popular products into gifts that will suit any budget, from under $25 and up! We can ship anywhere in Canada by UPS Standard Ground (1-7 days), Canada Post Expedited (1-9 days) or UPS Express Air (1-2 days). Click here to see some great gift ideas for the holidays!.
Suggestions include:
No-Grip Ring Pens (pair) (around $50)
Cozy Feet (around $25)
Aviator Laptop Stand (around $25)
My Kids Keyboard (around $50)
Large Key Keyboard (around $75)
LEVO Bookholder Desktop Model (around $100)
Toasty Toes (around $100)
Standard Atlas Book Holder (around $125)
LEVO Bookholder Free-Standing Model (around $200)
For more information on gifts available from ErgoCanada, see the Gifts category in our online catalog.
Subscribe to our new RSS feeds, which are updated regularly with the newest products added to our existing line of over 5000 products.
Add our newsletter to your RSS feed reader:
Add our new products to your RSS feed reader:
Check out our archived newsletters below:

November 2008
October 2008
September 2008
August 2008
July 2008
June 2008
May 2008
April 2008
March 2008
February 2008