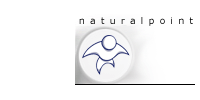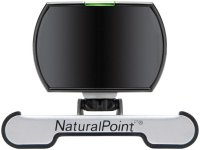 The SmartNav 4 is the lastest edition of the best hands-free mouse on the market.
The SmartNav 4 is the perfect hands-free ergonomic mouse for people with carpal tunnel, RSI and other special needs.
Productivity is increased by simply moving your head to control your computer.
By controlling the cursor with subtle head movements, a whole new level of independence is realized.
In combination with accessories, like foot switches for clicking, complete control of your workstation environment is possible without overburdening any one body region. Workload can be evenly distributed throughout body range, literally from head to toe.
Wrist Relief
The SmartNav 4 eliminates the need for a hand-held mouse, thus relieving your wrist of the overuse that contributes to conditions such as Carpal Tunnel Syndrome, Tendonitis, Repetitive Strain Injury, and other wrist strain related problems.
Minimal Movement for Cursor Movement
The movement required to operate the SmartNav 4 is minimal when compared to hand-held mice or even touchpads: a quarter-inch movement of the head is sufficient to move the cursor across the entire monitor screen. Consequently, the heavy burden on your wrist isn't simply transferred to another part of your body to cause similar problems, but is moved to a part of your body -the head- where the head's natural movement is utilized without stressing your neck muscles. After all, it makes sense to move your head in the direction of the cursor.
Many Options for Generating Mouse Clicks
EG Model - Two switch input jacks allow you to use your choice of switches for left and right clicking, or any other device plugged into the computer e.g. other mice, etc.
AT Model - In addition to the switch input jacks, dwell click software allows you to generate any type of click simply by pausing on a target for a configurable length of time.
Speed
The cursor position is updated at a blazing 120 samples per second, resulting in precise cursor placement with real time response.
Resolution
A high resolution imager allows for pixel accurate pointing and control that feels like a laser pointer.
Lighting conditions
Sunlight resistance and tracking technology allow the system to be used in almost any lighting environment, sunlight is not a problem.
Software
SmartNav is the only head tracking system with software which allows for full configuration and adaptability of the device.
SmartNav 4 Improvements over SmartNav 3
The SmartNav 4 includes improved light filtering and tracking, longer range (up to 6' from the unit), three times the resolution of SmartNav 3, a new aluminum case, improved mounting options (including 1/4-20 thread mounts for standard tripods), detachable USB cable, and much more.
Dwell Clicking (SmartNav 4 AT)
You can left click, double click, drag, right click, and more - with the "dwell click bar" software application. Click here for more information on this application.
Virtual Keyboard (SmartNav 4 AT)
You can type on your computer screen with SmartNav's virtual keyboard program.
Switch Input (SmartNav 4 AT and EG)
You can plug a click switch or a footswitch directly into the back of the SmartNav. With the Y Breakout Cable (included), you can plug in separate click switches for left and right clicking.
| | |
| --- | --- |
| Lens Field of View | 40° |
| Sample Rate (Cursor Update Rate) | 100 FPS |
| Resolution (Number of Pixels) | 1280 x 480 |
| Unit Size (Without Base) | 2.4" wide 1.6" high 0.9" deep |
| Weight (Without Cable) | 2.2 oz. |
| Flat Panel Monitor Attachment | Specially Designed Base |
| Sunlight Resistance | Enhanced |
| Max. Working Range | 1 to 6 feet |
| USB Connection | USB 1.1 & 2.0 (Full-speed & Hi-speed) |
| External Power Required | No (1.7 watts via USB) |
| USB Cable Length | 6' |
| Warranty | 1 year |
| What's in the Box? | SmartNav 4 (EG or AT unit), 26 reflective dots (20 circles with 1/3" diameter, 6 squares 1/2" a side), 6' USB cable, Y Breakout Cable, Quick Start Guide, Software CD, Electronic Manual |
| | |
| --- | --- |
| SN4-EG | SmartNav 4 Ergonomic version for wrist relief |
| SN4-AT | SmartNav 4 Assistive Technology for complete computer control (adds Dwell Click Feature and Virtual Keyboard Software) |
Y Breakout Cable
The SmartNav EG and AT packages include a Y Breakout cable for attaching 2 separate ability switches. Each leg of this cable is 8.5" long. Similar cables often retail for $25 dollars or more, but NaturalPoint includes one free with the SmartNav EG and AT packages.

NOTE: Only works with EG and AT models. Not sold separately.
Dots
Each sheet includes twenty 1/3" (7.5 mm) diameter dots and six 1/2" x 1/2" squares. When you order a SmartNav system, one sheet is included in the box. When you order this accessory separately, two sheets are included.

Extra dots are useful for attaching to other items like glasses, hats, microphone booms or even your forehead. Naturalpoint's dots use a cloth backing (instead of a flimsy sticker backing) so they should last 6-12 months depending on use. Heavy users may want to stock up!
Rings
The flexible rubber Rings fit easily on your finger, and have a reflective crown. The SmartNav Ring lets you control your computer's cursor without taking your hands off the keyboard.

When you slip on the Ring, the SmartNav follows your finger, allowing you to perform all typical mouse functions by simply aiming your finger at any point on your monitor screen and clicking with your user defined Hot Keys. One size fits all, adjustable.
Raw Material
1 foot long by 1" wide strip of raw 3M reflective material can be fashioned into a variety of custom shapes to meet your individual needs.

You can create custom hats or headbands to use (instead of a dot) by simply cutting out the proper shape and sticking it to a headset or other objects. Wrapping the material around a small ball works well in many situations.
SmartNav Hat

This stylish and functional flight-style hat removes the need for reflective targets. With built-in tracking surfaces on the brim and back, the SmartNav Hat improves the ease-of-use and accuracy of your SmartNav. Most people prefer to use this high quality hat instead of having to carry their reflective material around with them. Hats put the reflective material a couple of inches in front of your forehead, which accentuates the movements of your head.

The hat comes in black with light grey trim and tracking surfaces on both the front and the back. One size fits all, adjustable.

NOTE: For hygienic reasons this item is non-returnable; therefore we cannot offer our 30 day customer satisfaction guarantee on this product.

Monitor Mount
A rigid black plastic mount to secure your SmartNav to any surface. (sold in pairs)

To Apply: place a Monitor Mount on your SmartNav's metal base, remove cover from sticky area on bottom side of the mount, position SmartNav where you want it to stay, and press down firmly on the mount. SmartNav can be removed from the mount, and reinserted, but the mount will stay in the exact same place until removed.

1 Monitor Mount is included in the SmartNav box, and you can purchase 2 at a time if you would like more.

Dimensions: 1.125" wide x 1" deep x 0.25" tall.

NOTE: Not for use with SmartNav 4. This rigid black plastic mount is used to secure a SmartNav 3 unit to any surface.
SmartNav Voice Clicking
The SmartNav software can now be ordered with built-in voice clicking. This is a revolutionary new feature that delivers, in one package, the best of both speech recognition and head pointing technology. Voice activated clicking allows you to issue mouse clicks and commands by speaking to your computer. Simply say 'left click' and a left click will be performed. This powerful feature makes the SmartNav more intuitive to use than ever. This feature does not come with any other hands free mouse, or virtually hands free mouse package and we hope you enjoy using it!

Available Commands:

Mouse Commands



Left down - left button down
Left up - left button up
Left click - left button down and up
Right down - right button down
Right up - right button up
Right click - right button down and up
Middle down - middle button down
Middle up - middle button up
Middle click - middle button down and up
Double click - left button up/down twice
Enter – presses the enter key



Hotkey Commands



Precision - start / stop precision mode
Scroll - start / stop scrolling
Pause - start / stop pause mode
Center - center the cursor (said only once)
Activate - used in key activation mode to start / stop mode



Note: These speech commands can be easily modified to be whatever word you would like to speak (i.e. 'Left Click' can be made to be just 'Left').

Note: Voice Clicking will only work with SmartNav 3 and later hardware.
ClickSwitch
Naturalpoint's petite ClickSwitch accessory plugs into the EG and AT SmartNav devices to provide remote clicking capability. Merely 2 inches wide with a 5 foot cord, the circular switch can be placed on any flat surface and is easy to hit. Enjoy full mouse emulation by pairing a second switch (for right clicking) with your first (for left clicking) via a Y Breakout Cable.

This product is available from us under our Switches category.
Single Action Foot Switch
This is a front hinged pedal of high quality design and a tactile textured surface. When combined with the SmartNav EG and AT packages you have a winning combination.

This single action pedal provides more comfort and control than any other foot pedal on the market. Using SmartNav control software this pedal can be re-programmed to perform a variety of functions including; normal left, right and middle mouse clicks, or use NaturalPoint's custom functions such as pausing the cursor, centering, or activating scrolling mode.

This single action foot switch can only be plugged into the EG and AT SmartNav devices. A self-adhesive, hook and loop tab is provided to anchor the pedal to the floor if desired.

Dimensions: 3.5" wide x 2.5" long x 1" high Cable: 9.6' cord

This product is available from Kinesis as the Single Action Footswitch Accessory, FS005MP.
ErgoClick
The ErgoClick USB Palm Switch, in combination with the SmartNav hands free mouse, allows you to have complete computer control without the need to ever lift a finger. Use your palm to click, while using the SmartNav for cursor control - it's that simple.

The ErgoClick uses your palm to perform left, right and double mouse click actions. Slight movements of your palm in different areas will generate the clicks - no strain at all! The ErgoClick also has a unique feature which is not available in any other keyboard or traditional mouse currently on the market: an adjustable clicking force.

Get relief from the pain of repetitive strain today with the SmartNav and ErgoClick!

This product is available from us under our ErgoClick category.
| | |
| --- | --- |
| Operating System | Windows 98 SE / ME / 2000 / XP / Vista (32 & 64-bit) |
| Processor Speed | 500 MHz Processor |
| Connection/Port | USB 1.1 or 2.0 port |
| Drives | CD-ROM drive |
Copyright © 2008 Micwil Group of Companies Ltd. — All Rights Reserved